17 Best Roofing Companies
Maryland Roofing Association has hand picked 17 of the best roofing companies to be on our Roofing Gold List. Our Roofing Gold List roofers are strong, reputable, and trusted, and offer some of the best labor and material warranties in Maryland. When you use our Roofing Gold List, Maryland Roofing Association will back you 100%. Simply call us anytime or fill out the form below.
72% of homeowners are afraid they'll be ripped off or scammed on roofing.
They're right. Free Consumer Protection by Maryland Roofing Association guarantees a scam free process for any roofing, siding, gutter problems. All work is performed by some of the best roofing companies hand-picked by Maryland Roofing Association, at the lowest price possible.
#1 Roofer for Anne Arundel County: Hometown Exteriors!
Hometown Exteriors INC is our #1 pick for all of Anne Arundel County! Maryland Roofing Association highly recommends Hometown Exteriors. Great quality, great pricing, a great company! Read more about Hometown Exteriors
Financing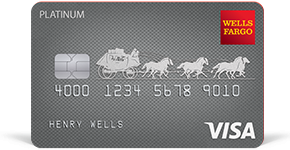 Maryland Roofing
Maryland Roofing Association is the #1 most trusted place to have your roofing needs met. From residential roofing, to commercial roofing, the expert roofing companies from Maryland Roofing Association will fix your roofing problems quickly. We service the entire central Maryland area, Baltimore City, and all the surrounding counties. Baltimore County, Harford, Anne Arundel, Montgomery, Howard, Carroll, Frederick, and PG Counties. Our roofing companies provide numerous services including same day roof repair, roof replacements, roof inspections, and roof tune ups. Commercial roofing services are also available, commercial roof repair and commercial roof replacements.
Maryland Roofing Association services thousands of homeowners and building owners every year. Past projects have included Churches, warehouses, schools, government buildings, condos, apartment buildings, shopping centers, office buildings, medical buildings, town homes, duplexes, and single family homes. These past projects have included many different types of materials: from metal roofing, slate, clay and concrete tiles, asphalt, membrane, 3 tab shingles, to architectural shingles.
Maryland Roofing Association performs work on all types of roofs. Flat roofs, steep roofs, very steep roofs, and normal pitch roofs. Maryland Roofing Association has years of experience, many thousands of roofs completed, and have some of the best material and labor warranties found in Maryland. Call us now to have the best roofing companies in Maryland help you with your roofing problems. (410) 205-5295
Our Promise: Consumers First!
Maryland Roofing Association helps consumers by providing a trusted source for roofing. We are not your old, typical, non-innovative roofing association of roofers, manufacturers, vendors, salespeople, insurance agents, and suppliers that meet once a quarter and give each other awards. Maryland Roofing Associations #1 goal is to give consumers the best, most trusted roofing companies in Maryland. Our roofing companies are licensed, insured, and bonded, verified by Maryland Roofing Association, and are the best in Maryland. No longer are the days of searching craigslist for a cheap roofer, only to find out he's uninsured, unlicensed, and unskilled. No longer are the days of searching Angie's List for a roofer, as Angie doesn't even have a physical presence in Maryland! What does she know about Maryland Roofing? Maryland Roofing Association is your trusted source for great Maryland Roofing.
Roofing Testimonials
Thank you, MRA! Your contractor saved me thousands over Brothers roofing!!! I can't thank you enough!!
…John J. Parkville, MD
My roof doesn't leak anymore!! Thank you!!! Will tell all my neighbors!
…Ralph G Bel Air, MD
Maryland Roofing Association was awesome. They saved me time and effort. I submitted one form and I had 4 members contact me and they bid against each other to give me the lowest price on my quality shingles!!
…Nina K. Catonsville, MD